How to Use Virginia K-12 Learning Acceleration Grants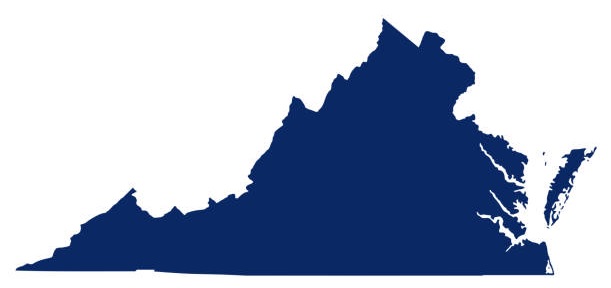 On May 1, 2023, the Virginia Department of Education, along with the office of the Governor, announced K-12 Learning Acceleration Grants for families of school-aged students. Homeschooled children are included in this program. **As of June 1, 2023, this program was closed to new applicants because all funds were committed.**
Families can apply for grants of $1500 per child (or $3000 per child if household income <3X poverty level.) Students qualify by living in Virginia and being of school age. Parent must complete an online application for each child, and most families are receiving approval in 2-3 days.
Under this program, families can use the grant funds for approved tutoring and instruction from Approved Vendors. Compass is an Approved Vendor. Here is what people need to know about using Learning Acceleration Grants when registering for classes at Compass:
Apply
1. Parents must apply online at the Department of Education webpage.
2. When approved, parents will receive enrollment instructions to set up a family account in an online portal from ClassWallet. The parent interface in ClassWallet includes FAQs, online chat, instructional videos, and a webinar. The process to request payment to Compass or another approved vendor is a simple 3-step process.
Using Grant Funds
3. Families can use grant money for classes in Language Arts (reading, composition, handwriting), Mathematics, Science, Social Studies (history, humanities, social sciences), and Foreign Languages (i.e. "Qualifying Classes"). Compass Fall 2023 classes have an asterisk (*) following the names of Qualifying Classes.
4. Families can use grant money for individual tutoring, semi-private instruction, and/or small group instruction (i.e. Compass Classes) in the above subject areas. For individual tutoring and semi-private instruction, see the Compass webpage, and contact Compass to schedule.
5. Families must begin to use a portion of the child's grant funds by 9/1/23, otherwise they will forfeit the grant. They must use the remaining balance by 12/15/23. Families who receive $3000 have a one-year schedule to use funds as outlined in the FAQs for Parents document.
How to Register with Compass
6. When registering, Compass families should make multiple transactions in order to use grant funds. Parents should complete one transaction with Qualifying* Compass classes for each child and a second transaction with Non-Qualifying classes (such as art, music, PE, cooking, chess, etc.)
7. When checking out/completing the transaction for Qualifying classes, parents should click the blue button indicating that they are paying with grant funds. No further money will be collected at this step.
8. When checking out/completing the transaction for the Non-Qualifying classes, parents should plan to pay in full.
Requesting Grant Funds
9. Families who have indicated that they are paying with grant funds should wait to request payment through ClassWallet until they have received a special invoice from Compass. These invoices have been formatted to meet the grant program's requirements and provide requested details. Families should not submit their registration confirmation emails, screen shots, schedules, or any paperwork other than the grant-specific invoice that Compass will generate manually after receiving a registration indicating payment by grant.
10. Families should log into their ClassWallet accounts, accept all terms, select the option to Pay Vendor, select Compass as the vendor, select which child the request is for, enter the cost of the Qualifying Classes, up to $1500, attach the pdf of Compass invoice, and submit.
Example 1– The total of a child's Qualifying Classes is more than $1500: ClassWallet will pay the full $1500 to Compass, your grant will have been used, and Compass will invoice you for any amount over $1500.

Jane's Anatomy & Physiology class (science) and PreCalculus class (math) are both Qualifying classes with costs totaling $2,355.60. Jane's parent submits an invoice through ClassWallet, selecting Compass as the Approved Vendor. Compass will be paid the full grant amount of $1,500. Compass will send Jane's parent an invoice for the balance of $855.60 ($2,355.60 – $1,500).
Example 2- If the cost of a child's Qualifying class(es) is less than $1500, ClassWallet will pay the exact amount to Compass. You will have a balance in your ClassWallet account, which must be used by 12/15/23.

John's Art of Storytelling (English) class is a Qualifying class with a cost of $292.80. John's parent submits the Compass invoice through ClassWallet, selecting Compass as the Approved Vendor. Compass is paid the amount shown of $292.80. John's parent has an available balance in ClassWallet of $1207.20 that must be spent by December 15, 2023.
11. Parents cannot request reimbursements to themselves. They can only request payments to Approved Vendors, such as Compass.
FAQs
I paid for all of my children's classes because I had not applied for the grant (or had not heard about it.) What can I do?

If you paid for Qualifying classes, you will not automatically receive a grant-formatted invoice from Compass. You will need to contact Compass to request a grant-formatted invoice that you will submit as described above. When Compass receives the funds, there will have been a double-payment on Qualifying Classes. The family will receive a Compass Credit in their Compass Family Profile account for the amount they paid out-of-pocket less a $35.00 admin fee to be used on future classes. Funds retained as a Compass Credit must be used by May 31, 2024. Compass is unable to refund the family's original payment.
I registered for Qualifying classes (English, Math, Science, Social Studies, Foreign Language) in the same transaction as Non-Qualifying classes. What can I do?

If you indicated payment by grant when you registered, Compass will send you a grant-formatted invoice for Qualifying classes only. Payment will be due within 7 days of registration on all non grant-qualifying classes in that transaction. You can call Compass with credit card information or request an invoice on non, grant-qualifying classes.
How can I tell if a Compass class is approved for use of grant funds?

Individual Compass classes are not pre-approved by the K-12 Learning Acceleration Grant program. The Grant Program covers language arts, math, science, socials studies, and foreign language. Compass has indicated which classes we believe fall under these subject categories with an asterisk following the class name. Compass cannot guarantee that ClassWallet will approve all such classes. When creative Compass class names are confusing or ambiguous to ClassWallet, Compass will wotk with the family and issue a grant-formatted invoice with a generic name such as "math tutoring" instead of "Number Ninjas" or "Science Tutoring: Botony/Ecology" in lieu of "Nature Quest" to remove such confusion.
My child is homeschooled, but because of scheduling he/she is not enrolled at Compass during the school year. Can he/she still work with a tutor or enroll in summer workshops at Compass?

Yes, homeschooled students who are not enrolled at Compass are welcome to work with a Compass tutor and/or enroll in Compass summer or weekend workshops.
My child is not homeschooled. Can he/she still enroll with a tutor or take summer workshops at Compass?

Yes, students who ordinarily attend school at public, private, or parochial institutions are welcome to work with a Compass tutor and/or enroll in Compass summer or weekend workshops.
I am trying to apply online, and I don't see Compass listed under schools.

When you are applying for a grant, listing a school is an optional step. You can skip this with no impact. Later, when you have an account, and go to "Pay Vendor", Compass Homeschool Classes will show up on the list. For the purposes of this grant, Compass is providing small group tutoring.
I want to pay for my son's one-on-one tutoring with grant money. What documentation should I upload to ClassWallet for reimbursement?

When you schedule one-on-one tutoring, let us know you want to pay with grant funds, and we will send a grant-formatted invoice to submit for payment from ClassWallet.
I indicated we were paying by grant, but Compass keeps sending me a PayPal link asking for payment. What is the problem?

The Virginia K-12 Learning Acceleration Grant program has continued to update its requirements for vendor invoices. Compass has tried to be responsive to the shifting requirements in order to help Compass families get their classes paid for. Compass is best able to issue invoices with these updates from the PayPal system. Families who are expecting grant-formatted invoices should watch their emails for a link from Compass through PayPal. Families should select 'View and Pay Invoice.' This will take you to a detailed invoice with the option in the top right corner to 'Download as a PDF.' This is the document that should be downloaded, saved, and posted to ClassWallet for payment. In the event this invoice is rejected by ClassWallet, families can use the original PayPal link to pay for the class.
Agreement
By electing to use grant funds for Qualifying Compass classes, families agree to the following:
Complete your grant application within 14 days of registration.
Forward Compass a copy of the email awarding/confirming that your student has received a grant.
Activate your ClassWallet portal per the grant requirements.
Submit Compass-provided grant-formatted invoice through the ClassWallet portal within 7 days of receipt.
Agree to pay any balance rejected by ClassWallet or not covered of grant funds. The obligation to pay for an enrolled class or workshop shall not be conditional upon receipt of grant funds. Failure to receive a grant or rejection of a reimbursement request shall not relieve a family's obligation to pay for the class(es) or workshop(s) they signed up for.
Understand that no refunds will be issued when a student withdraws/drops a class funded through a grant.
Understand that a Compass Credit will be posted to your Family Profile account less a $35.00 administration fee, when grant payment to Compass double-pays for a class that was already paid for. Compass Credits must be used by May 31, 2024.
Commencing August 1, 2023, everyone who registers and indicates they are paying by grant, will be contacted and asked for a credit card number to hold their registration. Approval of the payment by grant will be expected by August 31, otherwise the credit card will be charged on September 1.
Notes
Compass has requested clarification and provided an explanation to the Department of Education that homeschool families are not subject to core content or graduation requirements as referenced in the grant details. Compass has explained that, "since families providing home instruction in Virginia define their own 'core content areas' and decide the content, manner of instruction, scope and sequence, and resources to complete and complement their homeschool program, homeschool families' use of Learning Acceleration Grant funds should not be restricted to the state-defined core content areas. Homeschool families should be able to use a cooking class to teach home economics, chess to teach logical/critical thinking, Krav Maga as PE, etc." The state has failed to respond to this inquiry.
This information will be updated as additional details become available from the Department of Education and/or Class Wallet.